Simply Pop Up Market
Yuk dukung dan pakai produk-produk lokal! Dengan datang ke simply pop up market 2020! Ada food and beverage yang yummy juga. 5 sampai 8 Maret di Grand Indonesia West Mall lantai 5, free entry!
Detail Event
Tanggal Mulai : 05 March 2020, Jam 05:50 AM
Tanggal Selesai : 08 March 2020, Jam 05:50 AM
Lokasi : Hasil Telusur Jl. M.H. Thamrin No.1, Menteng, Kec. Menteng, Kota Jakarta Pusat, Daerah Khusus Ibukota Jakarta 10310
Provinsi : Daerah Khusus Ibukota Jakarta
Kota : jakarta
Area : jakarta
Info Lengkap
Event Lain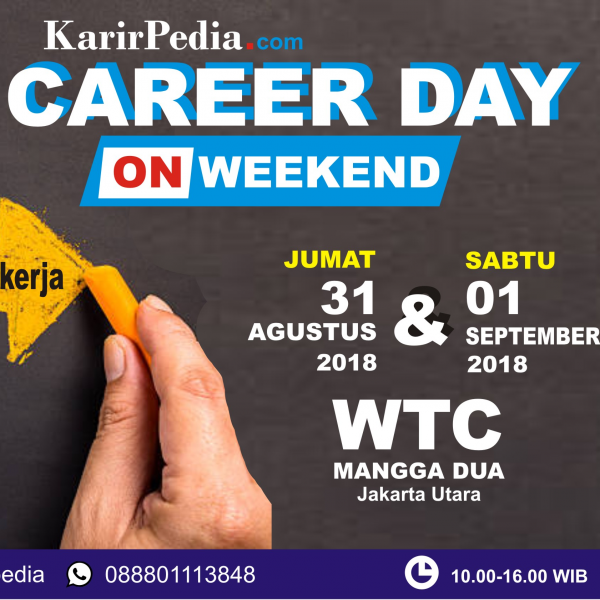 Bagi kamu yang sedang mencari pekerjaan, ayo segera datang ke: Career Day WTC Mangga 2 Acara ini d ...
  Hey runners! Ikutan Indonesia Night Run Light Up yuk! Selain sehat, dengan pendaftaran mulai ...
From 19-20 July, Plataran Canggu in Bali will host a series of unique and eclectic events; on Frid ...