Plataran Canggu Eclectic Weekend

From 19-20 July, Plataran Canggu in Bali will host a series of unique and eclectic events; on Friday, 19 July there will be a talk show featuring a host of Hollywood guest stars. Later in the evening, a movie marathon geared towards millennials will screen cult TV shows from the USA, accompanied by special dinner promotions. The weekend's festivities will highlight Plataran Canggu's qualities as a wedding venue.

On Saturday 20 July, the schedule turns to health and wellness, with a yoga session led by Bethany C. Meyers in the early morning, followed by a healthy Asian cooking class. In the afternoon, Plataran Canggu Bali will also host Wedding Soirée 2019; an event that will offer a range of attractions, demonstrations and a live talk show, featuring bride- and groom-to-be Ayla Dimitri and Rama, along with Hollywood couple Nico Tortorella & Bethany C. Meyers; each of whom will provide insights, answer questions and share experiences relating to weddings and married life.
Plataran Canggu combines intimate, homey design and verdant garden spaces, where lush greenery and heritage-rich architecture combine to form spectacular backdrops for wedding ceremonies. With its authentic Javanese joglo pavilion, stylish poolside areas and extensive dining facilities, Plataran Canggu combines old and new to make weddings that are truly timeless.
Detail Event
Tanggal Mulai : 20 July 2019, Jam 07:00 AM
Tanggal Selesai : 20 July 2019, Jam 11:55 AM
Lokasi : www.plataran.com
Provinsi : Bali
Kota : Canggu
Area : Plataran Canggu Bali Resort & Spa
Info Lengkap
Event Lain
Spicy Food Festival
Ayo datang, ke Spicy Food Festival 2020!  Kamu bisa mencicipi beragam kuliner spicy dari sel ...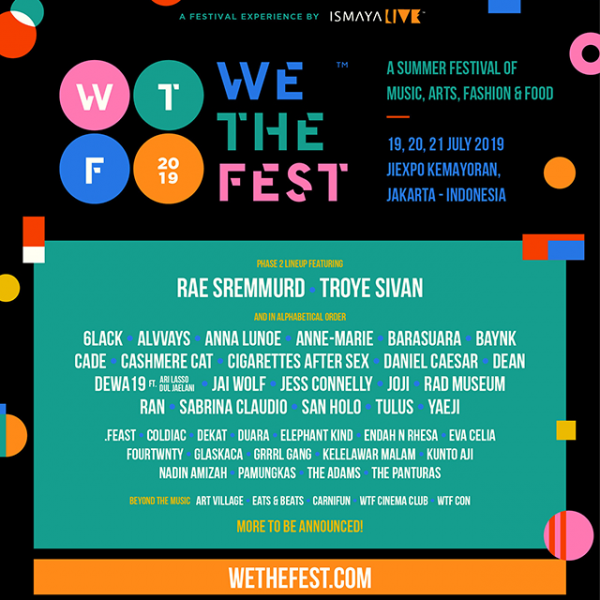 Festival musik We The Fest hari ini mengumumkan deretan pertama musisi mancanegara dan Tan ...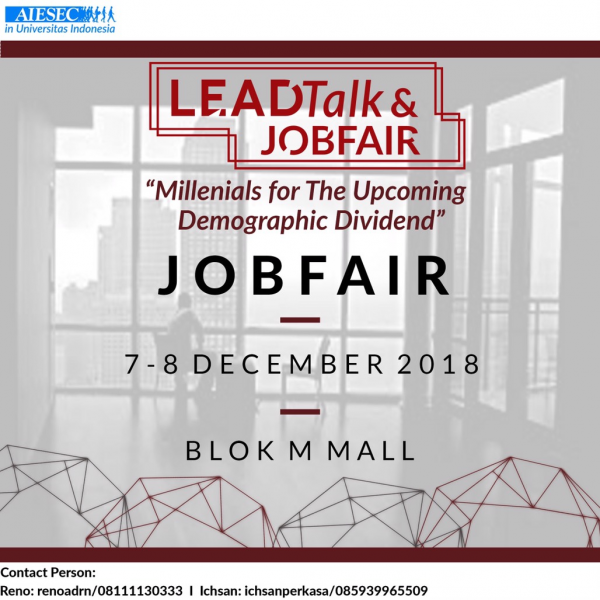 Datang yuk ke Lead talk and Job Fair AIESEC Universitas Indonesia. Ada ratusan lowongan pekerjaan da ...