Prambanan Jazz 2018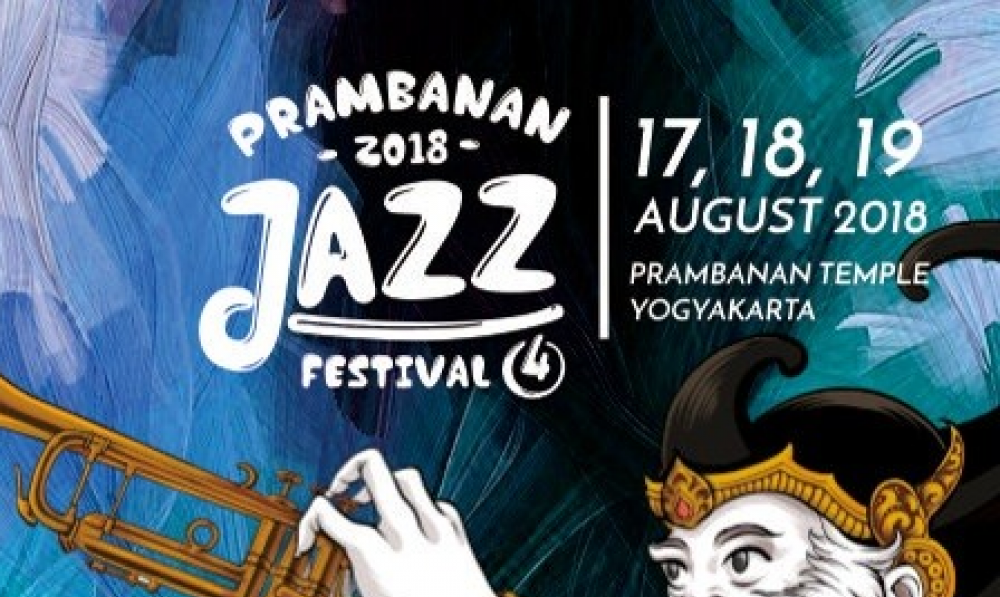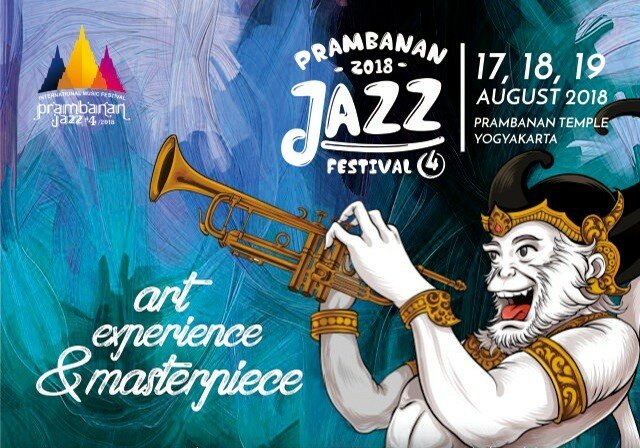 Prambanan Jazz Festival kali ini sudah memasuki tahun ke 4, dan akan berlangsung selama 3 hari yaitu tanggal 17, 18 dan 19 Agustus 2018 di Komplek Pelataran Candi Prambanan Yogyakarta. Festival musik ini menjadi salah satu festival musik paling bergengsi di Indonesia sekaligus ditunggu. Perpaduan seniman internasional dan domestik ditambah lokasi candi di Prambanan membuat festival ini hampir tak tertandingi. Festival tahunan akan terus diadakan sebagai bentuk sinergi jangka panjang dalam upaya untuk memperkenalkan dunia pariwisata Indonesia khususnya Candi Prambanan dan kota sekitarnya ke tingkat internasional sebagai bentuk diplomasi budaya dalam kekuatan baru untuk memperkuat branding nasional. Festival ini juga akan menjadi konser musik tujuan alternatif yang menampilkan kearifan budaya lokal ke panggung global dengan membuat kompleks candi Hindu terbesar di Indonesia dari abad ke-9 sebagai tempat pertunjukan, Prambanan Jazz adalah seni pertunjukan yang menggabungkan seni, musik dan budaya.
PRAMBANAN JAZZ #4 2018
DAY 1
FRIDAY, AUGUST 17, 2018
→ SPECIAL SHOW
– KAHITRAN (KOLABORASI KAHITNA DAN RAN)
→ FETIVAL SHOW
– HIVI!
– LETTO
– THE RAIN
– JAVA JIVE
– RENDY PANDUGO
– IWA K
– more will be announced
DAY 2
SATURDAY, AUGUST 18, 2018
→ SPECIAL SHOW
– DIANA KRALL
→ FESTIVAL SHOW
– TOMPI
– FATHER AND SON
– (YOVIE WIDIANTO & ARSY)
– FARIZ RM
– ABDUL & THE COFFEE THEORY
– MONITA TAHALEA
– more will be announced
DAY 3
SUNDAY, AUGUST 19, 2018
→ SPECIAL SHOW
– BOYZONE
→ FESTIVAL SHOW
– JIKUSTIK
– BARASUARA
– GIGI
– YURA YUNITA
– SIERRA SUTEDJA
– STARS AND RABBIT
– more will be announced
TBA : https://www.prambananjazz.com/
Detail Event
Tanggal Mulai : 17 August 2018, Jam 10:30 AM
Tanggal Selesai : 19 August 2018, Jam 11:50 AM
Lokasi : Kranggan, Bokoharjo, Kec. Prambanan, Kabupaten Sleman, Daerah Istimewa Yogyakarta
Provinsi : Jawa Tengah
Kota : Daerah Istimewa Yogyakarta
Area : Taman Wisata Candi Prambanan
Info Lengkap
Event Lain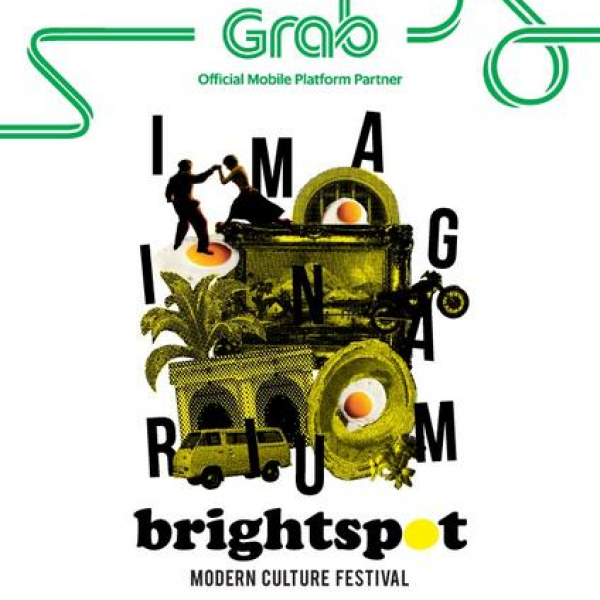 Get ready for the return of BRIGHTSPOT "modern culture festival" at Pacific Plac ...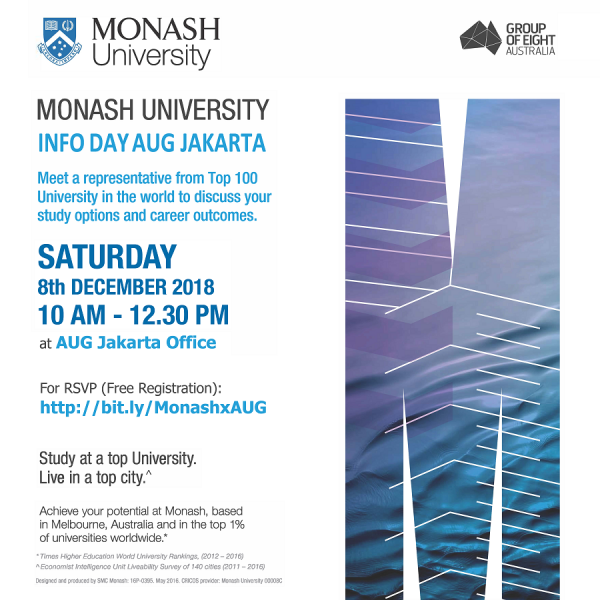 Kamu mau cari informasi kuliah di Australia? Yuk datang ke Monash University Info Day! Kamu bisa dis ...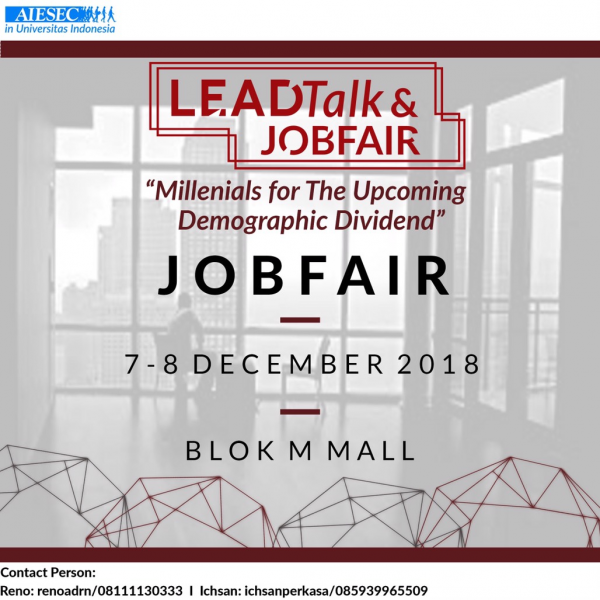 Datang yuk ke Lead talk and Job Fair AIESEC Universitas Indonesia. Ada ratusan lowongan pekerjaan da ...