New Music: Mei 2018
 Banyak kejutan di bulan ini ada beberapa band dan musisi yang merilis album mereka dari yang cuma single hingga album berikut New Music dari HangOut Indo. 
Enjoy!
Parquet Courts - Almost Had To Start A Fight / In And Out Of Patience
 Album "Wide Awake" telah rilis pada 18 Mei 2018 dan lagu Almost Had To Start A Fight / In And Out Of Patience menjadi lagu dikenalkan oleh band asal Denton, Texas.
Iceage - Pain Killer (feat. Sky Ferreira)
Iceage adalah band  Danish punk rock dari Copenhagen, Yang telah mengeluarkan album "Beyondless" pada 4 Mei 2018 dan mengajak featuring Sky Ferreira pada lagu Pain Killer.
Protomartyr - Wheel of Fortune (feat. Kelley Deal)
Protomartyr mengajak Kelly Deal dari The Breeders dalam lagu Wheel Of Fortune dan kabarnya lagu tersebut akan masuk kedalam EP mereka "Consolation" Pada 15 Juni mendatang.
Stephen Malkmus & The Jicks - Sparkle Hard
 Domino Records Co. dan Matador Records bekerjasama untuk Album "Sparkle Hard" dan yang uniknya mereka menggenalkan album tersebut lewat Short Movie. Keren!
Snail Mail - Pristine
 Akhirnya setelah EP "Habit" mereka telah merilis album perdana "Pristine"
Arctic Monkeys - Four Out Of Five
Album dari "Tranquility Base Hotel & Casino" menjadi pembuktian Alex Turner atas dewasanya Arctic Monkeys di album ke 6 ini, Di produser oleh James Ford yang juga memproduserkan 2 album The Last Shadow Puppets.
Courtney Barnett - Hopefulessness
 Pembukaan yang hebat dari album "Tell Me How You Feel" yang dirilis tanggal 18 Mei 2018.
Drenge - This Dance
Drenge kembali dengan single terbaru mereka "This Dance"
BEACH HOUSE - DARK SPRING
Menurut pernyataan dari band, "Dark Spring" adalah salah satu dari beberapa lagu dari rekor ketujuh Beach House yang meneliti "empati dan cinta yang tumbuh dari trauma kolektif" dan "keindahan yang muncul dalam berurusan dengan kegelapan."
Johnny Marr - Hi Hello
Memimpikan hari esok yang lebih baik, daripada terobsesi di masa lalu - itulah yang membuat Johnny Marr tetap hidup dan selamanya relevan dalam hidupnya setelah The Smiths. Semangat itu ada di dalam "Hi Hello" single terbarunya.
Tags :
Parquet Courts
Iceage
Protomartyr
Stephen Malkmus & The Jicks
Snail Mail
Arctic Monkeys
Courtney Barnett
Drenge
Beach House
Johnny Marr
Artikel Terkait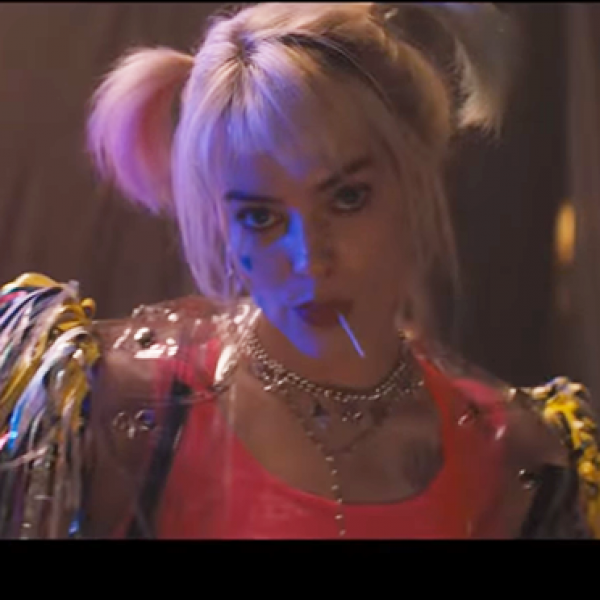 Birds of Prey Teaser dan Kembalinya Harley Quinn
Birds of Prey (and the Fantabulous Emancipation of One Harley Quinn), teaser mengungkapkan pandangan...
By: Gilang Ramadhan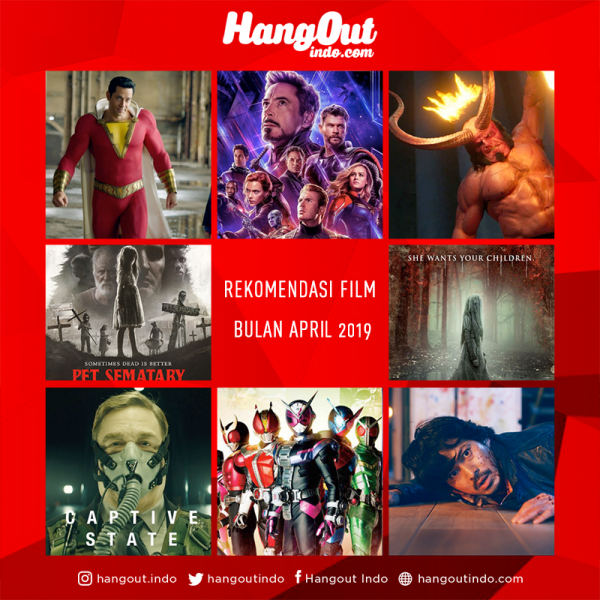 Daftar Film April 2019
Bulan April 2019 adalah bulan yang sangat sibuk untuk kamu pencinta Film dari film bergenre superher...
By: Gilang Ramadhan