Plataran Bromo Marathon Xtravaganza 2019
Hosted at Plataran Bromo from 31 August - 1 Sept 2019, Bromo Xtravaganza will showcase the beauty and unique local culture of the Tenggerese people of East Java. The event is set to feature a range of cultural events, including live music by Gigi, exhibitions of Tengger artwork by Sanggar Adi Laras, a Masterchef challenge in collaboration with Indonesian Chef Association and national TV, a Reog Pasuruan Festival, custom bike competition and fireworks.
The centrepiece of Plataran's Bromo Xtravaganza is the annual Bromo Marathon; officially titled 'Plataran Bromo Marathon Xtravaganza 2019', the event is set to welcome around two thousand participants of all ages, abilities and nationalities. This will be the second year in succession that Plataran Bromo has hosted the race. The race itself will be divided into several categories: Full Marathon (42 km); Half Marathon (21 km); and Fun Run (with 10 km and 5km options). Each race will start and finish at Plataran Bromo, where many competitors are also planning to make use of the resort's accommodation, dining and spa services during their stay.
Plataran Bromo recently unveiled a range of exquisite new accommodation options, adding deluxe family suites, converted loft spaces and cottage-style living room lodgings overlooking the nearby hills and valleys. With intimate and characterful touches, each has its own unique charm, creating a cosy home from home in the mountains.
From Bromo to Bali, covering everything from music to marathons, cooking and custom bikes, Plataran's range of events over the coming months offers something for everyone. Whether looking for a place to stay or somewhere to tie the knot, look no further than Plataran.
Detail Event
Tanggal Mulai : 31 August 2019, Jam 07:00 AM
Tanggal Selesai : 01 September 2019, Jam 11:55 AM
Lokasi : Tosari, Wonopolo, Ngadiwono, Tosari, Pasuruan, Jawa Timur 67177
Provinsi : Jawa Timur
Kota : Bromo
Area : Plataran Bromo
Info Lengkap
Event Lain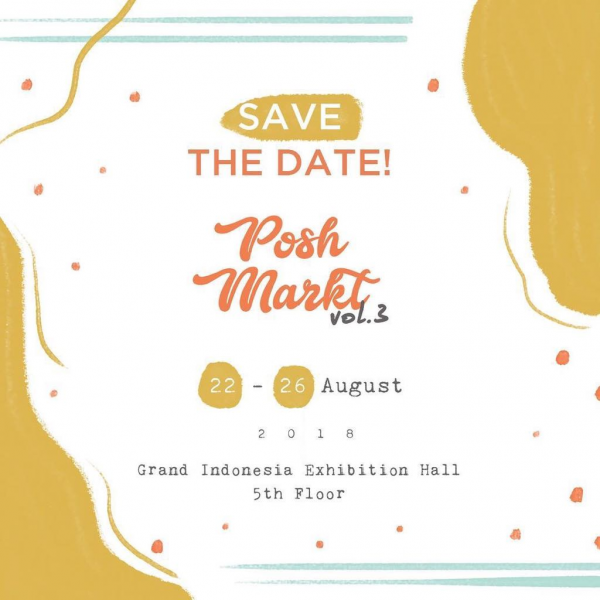 After successfully held the previous Posh Markt with a total of more than 20.000.000 visitor, Posh M ...
  Yuk dukung UMKM, dengan datang ke I Love The Jakarta Market 2020. Selain ada bazaar prod ...
https://kalenderlari.com/we-fun-we-run-2020/