Film 'The Batman' Secara Resmi Memulai Produksinya
Senin lalu dimulainya hari pertama produksi film "The Batman" karya Matt Reeves. Reeves sendiri memberikan sedikit bocoran melalui akun sosial medianya, dan berhasil membuat para penggemar senang akan kabar ini.
Bahkan, tweet itu langsung menjadi viral dengan penggemar dari seluruh penjuru fandom berdiskusi tentang pandangan potensial pertama pada Robert Pattinson tentang karakter tersebut. Tak lama, The Batman menjadi tren di seluruh dunia ketika para penggemar membagikan apa yang mereka harapkan dari film Reeves yang akan datang.
Rincian persis pada film tetap langka, meskipun kita tahu Pattinson akan bergabung dengan para pemain ansambel yang menampilkan orang-orang seperti Zoe Kravitz, Paul Dano, Jeffrey Wright, Colin Farrell, dan Peter Sarsgaard.
Berikut ini adalah beberapa tweet yang dibagikan oleh para penggemar film Batman yang sudah tidak sabar menunggu hasil dari karya Mark Reeves tersebut.
#TheBatman has begun principal photography. I can't wait to see this noir tale. An emotional and personal story about the World's Greatest Detective. We are in for a show ladies and gentlemen. pic.twitter.com/3JRauSwmO3

— GothamKnightReturns (@GothamAtKnight) January 27, 2020
Matt Reeves officially confirms the start of principle photography for THE BATMAN. I am seriously loving the new title font! #TheBatman???? pic.twitter.com/8q9n3ELR7W

— Jesabel (@JesabelRaay) January 27, 2020
The first solo Batman movie since THE DARK KNIGHT RISES has begun production. I'm so excited for where Matt Reeves is gonna take my favorite character. Bring it on. #TheBatman pic.twitter.com/7w9W0HVr46

— ᴀᴅᴀᴍ ᴛʜᴇᴇ sᴛᴀʙᴇʟʟɪ (@AdamofGotham) January 27, 2020
Hey you hear #TheBatman started principal photography?

Me: Oh ya I saw.

You excited?

Me on the outside:......... I am.

Me on the inside: pic.twitter.com/m7ioFZ4avd

— Jake Krynock (@JKrynock) January 28, 2020
Artikel Terkait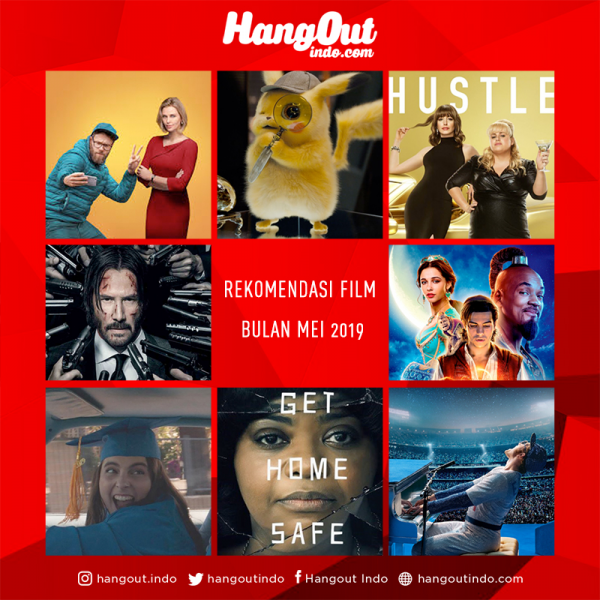 Bulan Mei 2019 dibarengin dengan bulan suci ramadhan juga banya film menarik dari film bermacam jeni...
By: Gilang Ramadhan