1917 Berhasil Borong Penghargaan di Acara British Academy of Film and Television Awards 2020 (BAFTA)
1917 Berhasil Borong Penghargaan di Acara British Academy of Film and Television Awards 2020 (BAFTA)
Pemenang British Academy of Film and Television Awards 2020 atau BAFTA 2020 telah diumumkan, banyak film-film besar yang berhasil masuk dalam acara penghargaan ini. Tapi, hanya ada satu film yang sukses membawa banyak piala, yaitu 1917 yang sukses keluar sebagai pemenang dengan tujuh kemenangan.
1917 sendiri adalah sebuah film epik tentang Perang Dunia, yang mengisahkan perjalanan mengerikan dua tentara Inggris yang dikirim dalam misi berisiko tinggi, disutradarai oleh Sam Mendes dan dibintangi oleh Dekan-Charles Chapman, George MacKay dan Daniel Mays, memenangkan Film Inggris yang Luar Biasa, bersama dengan Best Film, Director, Cinematography, Production Design, Sound and Special Visual Effects.
Sementara itu, Joker berhasil mendapatkan tiga penghargaan termasuk Best Original Score, Casting dan Leading Actor untuk Joaquin Phoenix, sementara Renée Zellweger mengambil berhasil memenangkan Aktris Utama untuk perannya sebagai Judy Garland dalam biopik senama. Parasite Bong Joon-ho memenangkan dua penghargaan dalam acara tersebut dan satu lagi untuk Skenario Asli dan satu lagi untuk Film tidak dalam Bahasa Inggris.
Berikut ini adalah daftar pemenangan British Academy of Film dan Television Awards 2020.
Best film
1917 - WINNER
The Irishman
Joker
Once Upon A Time… In Hollywood
Parasite
Outstanding British film
1917 - WINNER
Bait
For Sama
Rocketman
Sorry We Missed You
The Two Popes
Leading actress
Jessie Buckley, Wild Rose
Scarlett Johansson, Marriage Story
Saoirse Ronan, Little Women
Charlize Theron, Bombshell
Renée Zellweger, Judy - WINNER
Leading actor
Leonardo Dicaprio, Once Upon A Time… In Hollywood
Adam Driver, Marriage Story
Taron Egerton, Rocketman
Joaquin Phoenix, Joker - WINNER
Jonathan Pryce, The Two Popes
Supporting actress
Laura Dern, Marriage Story - WINNER
Scarlett Johansson, Jojo Rabbit
Florence Pugh, Little Women
Margot Robbie, Bombshell
Margot Robbie, Once Upon A Time… In Hollywood
Supporting actor
Tom Hanks, A Beautiful Day In The Neighborhood
Anthony Hopkins, The Two Popes
Al Pacino, The Irishman
Joe Pesci, The Irishman
Brad Pitt, Once Upon A Time… In Hollywood - WINNER
Director
Sam Mendes, 1917 - WINNER
Martin Scorsese, The Irishman
Todd Phillips, Joker
Quentin Tarantino, Once Upon A Time… In Hollywood
Bong Joon-Ho, Parasite
EE Rising Star Award (voted for by the public)
Awkwafina
Jack Lowden
Kaitlyn Dever
Kelvin Harrison Jr.
Micheal Ward - WINNER
Outstanding debut by a British writer, director or producer
Bait, Mark Jenkin (Writer/Director), Kate Byers, Linn Waite (Producers) - WINNER
For Sama, Waad Al-Kateab (Director/Producer), Edward Watts (Director)
Maiden, Alex Holmes (Director)
Only You, Harry Wootliff (Writer/Director)
Retablo, Álvaro Delgado-Aparicio (Writer/Director)
Film not in the English language
The Farewell
For Sama
Pain And Glory
Parasite - WINNER
Portrait Of A Lady On Fire
Documentary
American Factory
Apollo 11
Diego Maradona
For Sama - WINNER
The Great Hack
Animated film
Frozen 2
Klaus - WINNER
A Shaun The Sheep Movie: Farmageddon
Original screenplay
Booksmart
Knives Out
Marriage Story
Once Upon A Time… In Hollywood
Parasite - WINNER
Adapted screenplay
The Irishman
Jojo Rabbit - WINNER
Joker
Little Women
The Two Popes
Original score
1917
Jojo Rabbit
Joker - WINNER
Little Women
Star Wars: The Rise Of Skywalker
Cinematography
1917 - WINNER
The Irishman
Joker
Le Mans '66
The Lighthouse
Costume design
The Irishman
Jojo Rabbit
Judy
Little Women - WINNER
Once Upon A Time… In Hollywood
Editing
The Irishman
Jojo Rabbit
Joker
Le Mans '66 - WINNER
Once Upon A Time… In Hollywood
Production design
1917 - WINNER
The Irishman
Jojo Rabbit
Joker
Once Upon A Time… In Hollywood
Make-up and hair
1917
Bombshell - WINNER
Joker
Judy
Rocketman
Sound
1917 - WINNER
Joker
Le Mans '66
Rocketman
Star Wars: The Rise Of Skywalker
Special visual effects
1917 - WINNER
Avengers: Endgame
The Irishman
The Lion King
Star Wars: The Rise Of Skywalker
British short film
Azaar
Goldfish
Kamali
Learning To Skateboard In A Warzone (If You're A Girl) - WINNER
The Trap
British short animation
Grandad Was A Romantic - WINNER
In Her Boots
The Magic Boat
Toy Story 4
Tags :
Film
Award-Winning
Artikel Terkait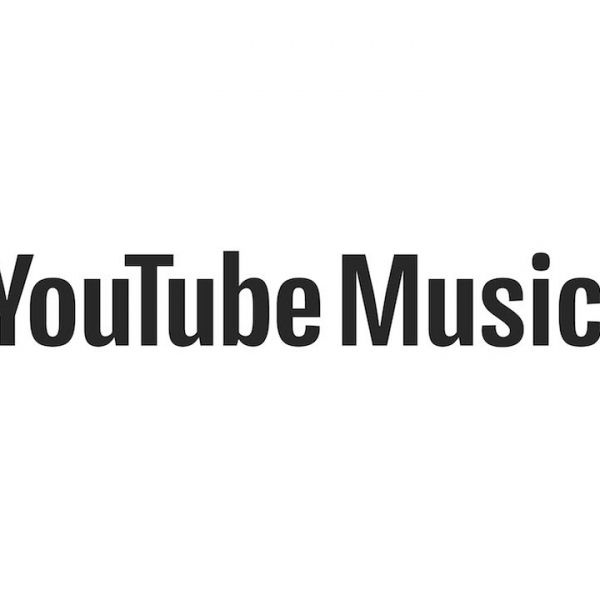 Rockstar Games Berikan Hadiah Di Hari Ulang Tahun GTA
Rockstar Games Berikan Hadiah Di Hari Ulang Tahun GTA
By: ali adam malik