CHVRCHES Live in Jakarta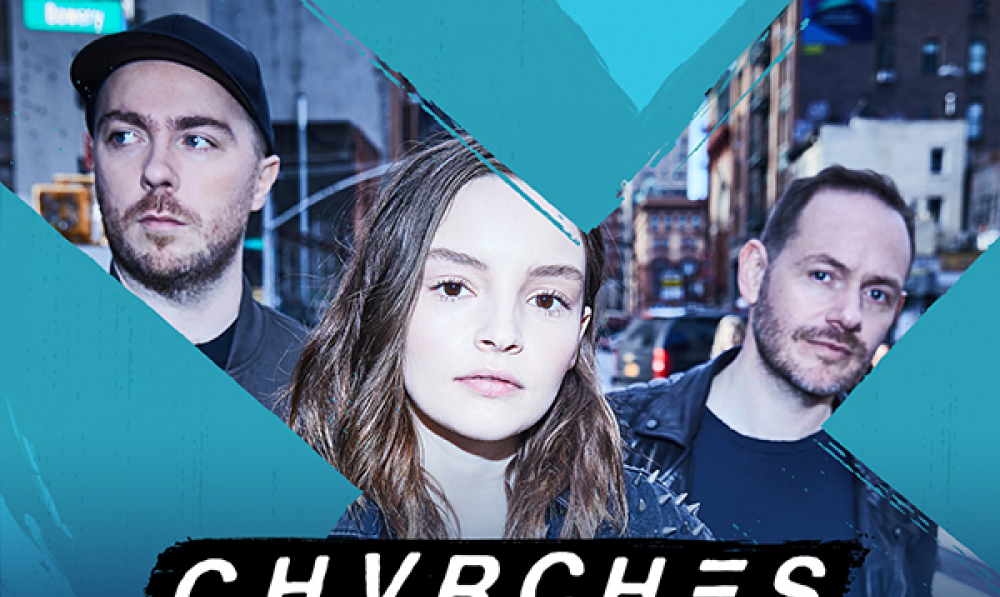 CHVRCHES, Band asal Glasglow, Skotlandia, akan mengelar konser perdananya di Jakarta. Kabar ini disampaikan langsung oleh Promotor Sonic Live Asia dan juga dikonfirmasi oleh social media CHVRCHES. Para fans yang sudah menunggu sejak lama akhirnya bisa menikmati konser mereka 2 bulan lagi di Plenary Hall Jakarta Convention Center. 25 Juli 2018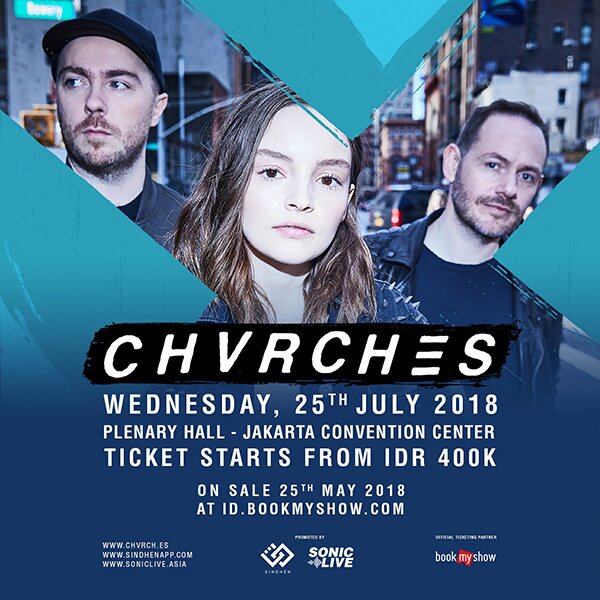 Konser CHVRCHES di Jakarta merupakan rangkaian dari Love Is Dead Tour 2018 yang diambil dari album terbaru mereka. Tiket dapat dibeli di id.bookmyshow.com. dan jangan lewatkan konser perdana CHVRCHES.
Detail Event
Tanggal Mulai : 25 July 2018, Jam 07:00 AM
Tanggal Selesai : 25 July 2018, Jam 12:00 PM
Lokasi : Plenary Hall - Jakarta Convention Center.
Provinsi : Daerah Khusus Ibukota Jakarta
Kota : Jakarta
Area : Plenary Hall
Info Lengkap
Event Lain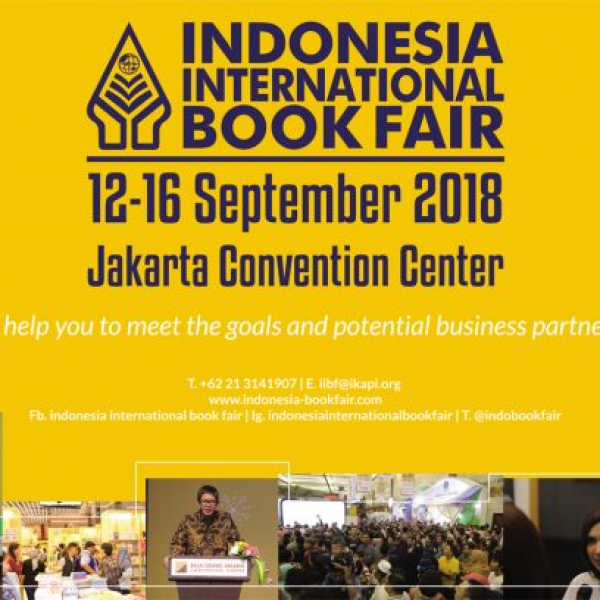 Indonesia International Book Fair 12 – 16 September 2018 Jakarta Convention Center We help ...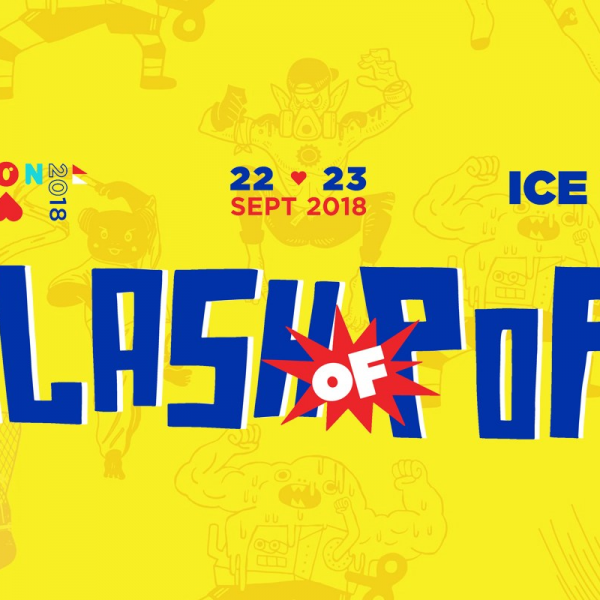 Acara Pop Culture oleh Popcon Inc, yang didedikasikan untuk menciptakan kesadaran, dan penghargaan ...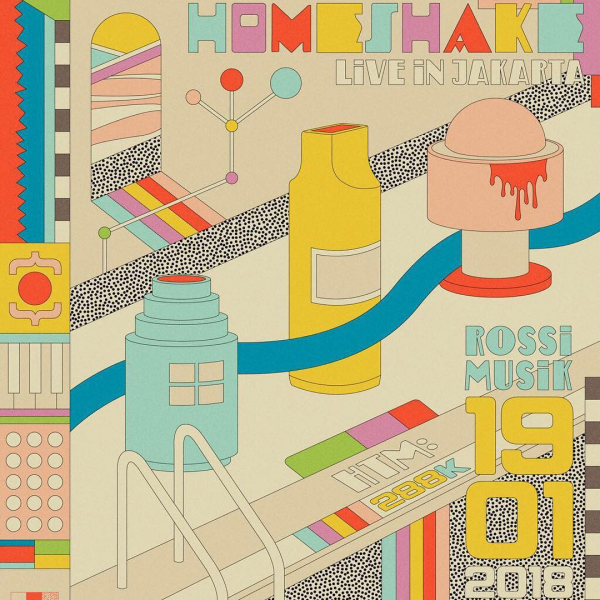 Homeshake is a Montreal-based indie pop project of Peter Sagar, who's known as the former guitarist ...