Do's & Dont's to Sensation Jakarta 2018
Sensation Jakarta 2018 is right around the corner. Acara yang akan menampilkan beberapa DJ terbesar di dunia akan berlangsung pada tanggal 10 Februari 2018 ini di Indonesian Convention Exhibition (ICE). Menjelang hari H yang sudah sangat dekat, Sensation Jakarta telah merilis beberapa "peraturan" yang tentu saja tidak boleh dilewatkan demmi menjaga keamanan dan memastikan acara berlangsung seru.
Few things you MUST know, karena acara ini mempunyai dresscode serba putih, pastikan kamu datang menggunakan baju dan celana berwarna putih, no exception! Namun sepatu dan aksesoris lainnya tetap diperbolehkan menggunakan warna lain. Selain itu beberapa hal lain seperti kamera profesional juga tentu saja tidak diperbolehkan. Here's the full list!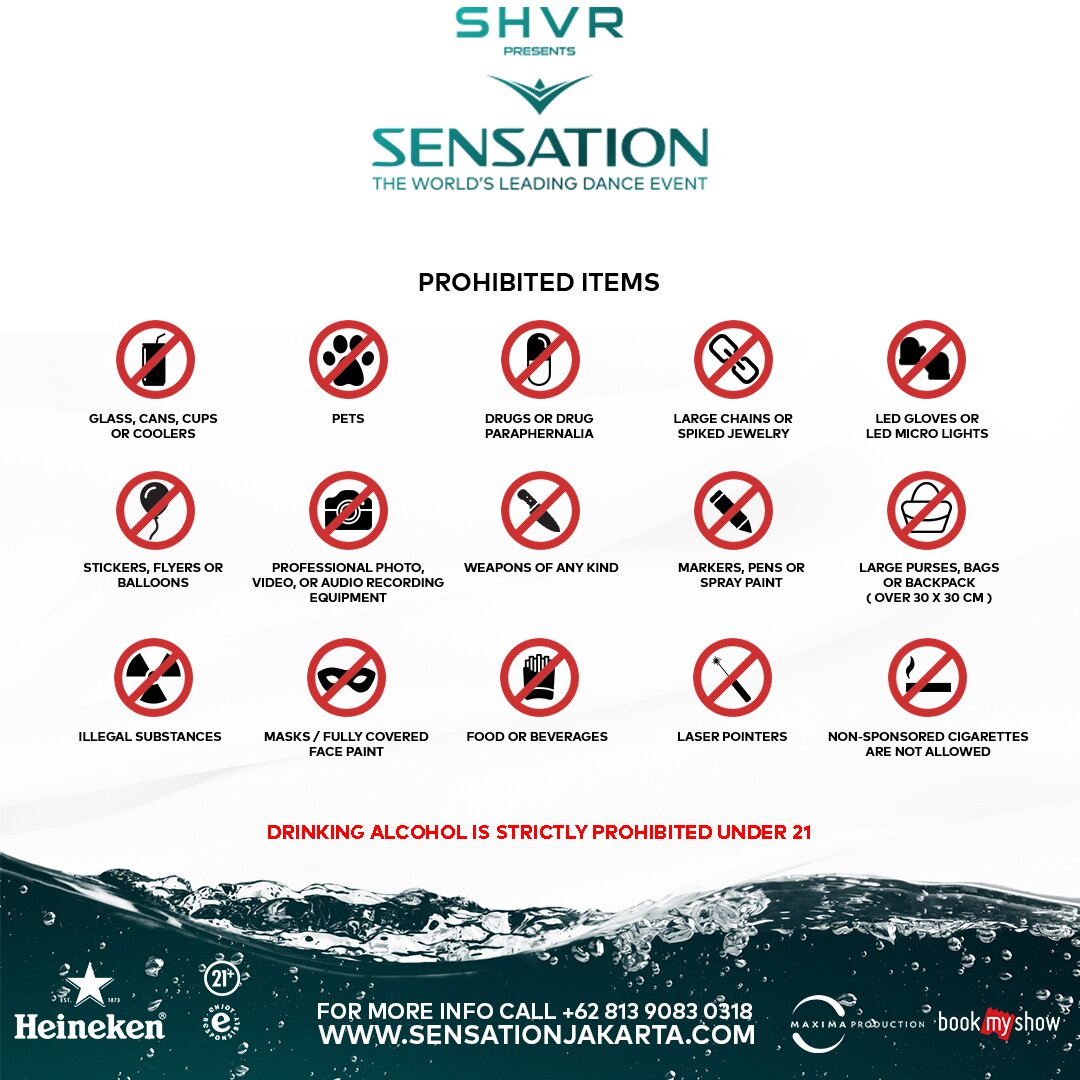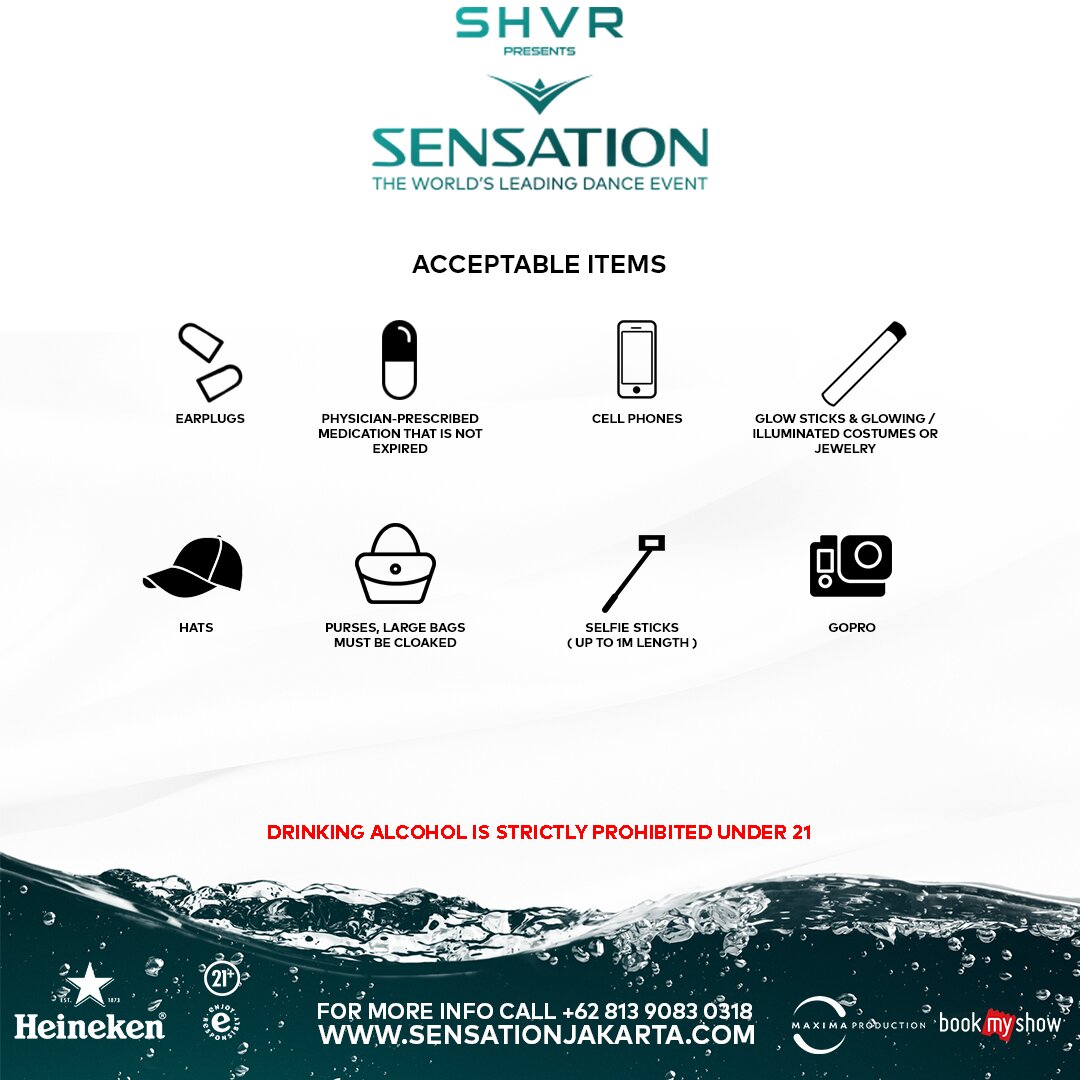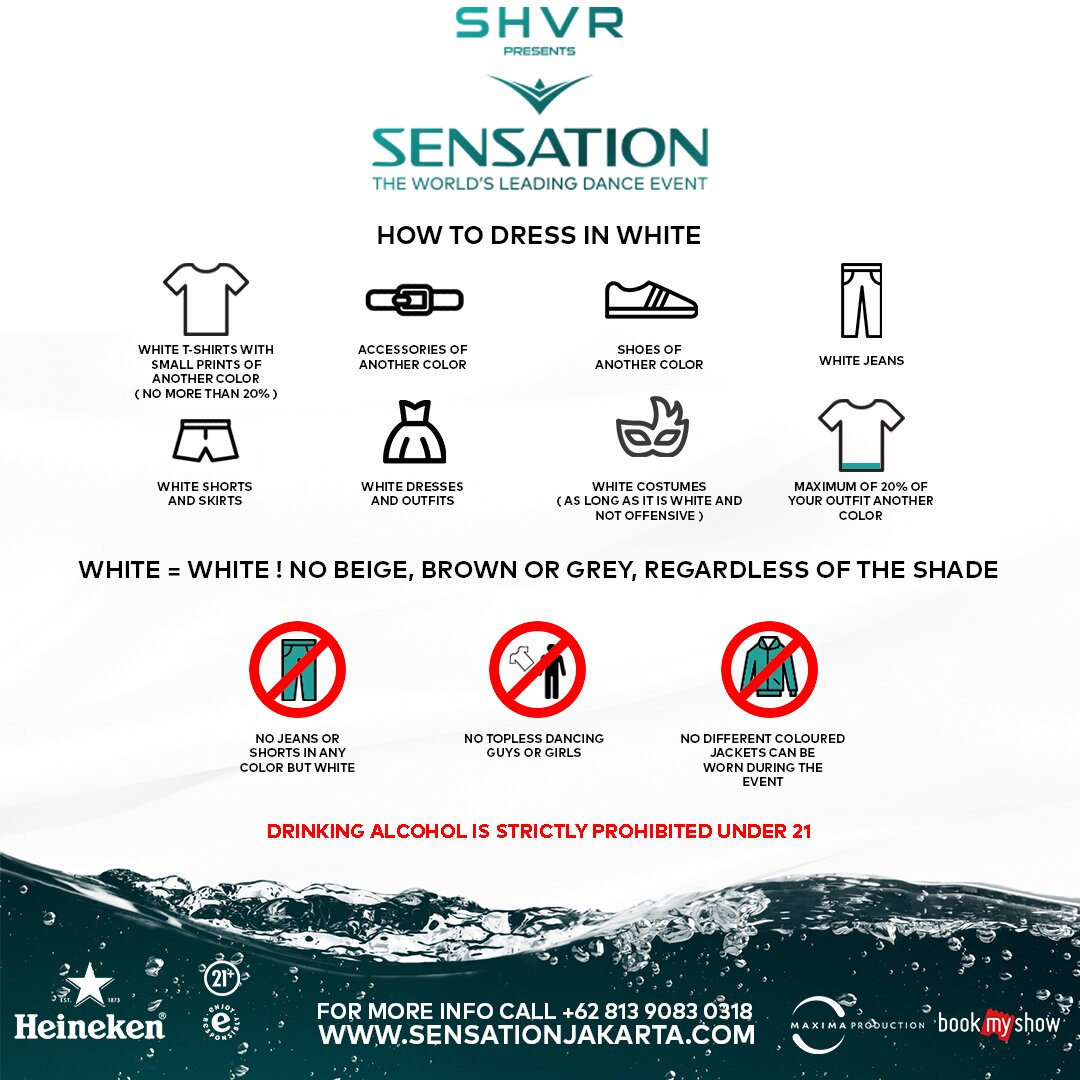 Sekedar catatan, hal-hal yang dilarang diatas tentu saja demi kelancaran dan keamanan acara, let's just be cool about it so we can the best time possible at this event!
Artikel Terkait