88rising Umumkan Head in the Clouds Indonesia Akan Digelar Tahun Depan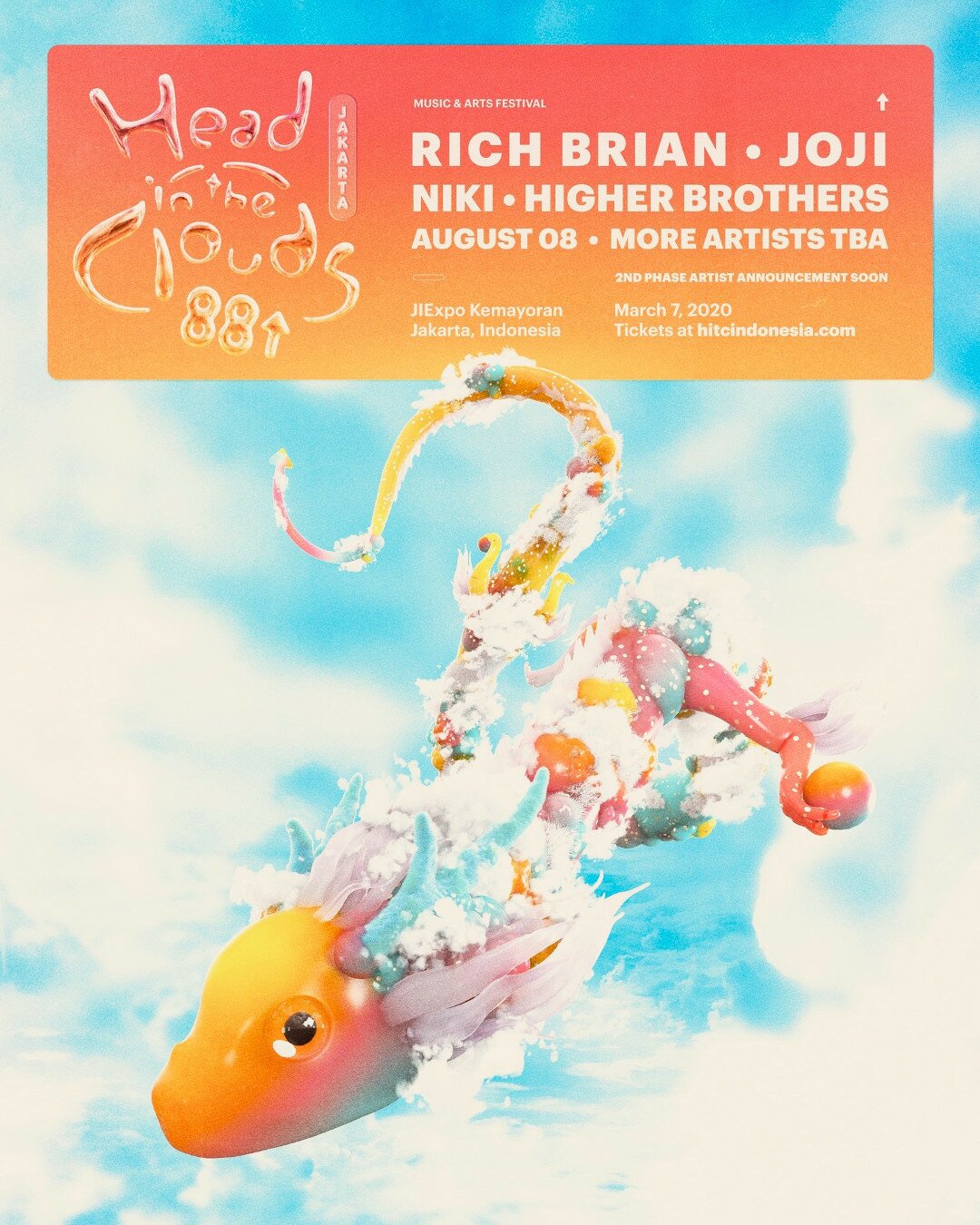 Buat kamu muda zaman sekarang, pastinya udah tidak asing lagi dengan label 88rising. Label musik ini sukses membawa dua tiga musisi Indonesia mendunia -Rich Brian, Niki dan Stephanie Poetri.
Nah, label musik yang satu ini punya satu acara yang terkenal banget yaitu Head in the Clouds. Di acara ini, semua musisi yang ada di bawah label 88rising tampil bawain lagu mereka masing-masing.
ANNOUNCING...HEAD IN THE CLOUDS INDONESIA ☁️ MARCH 7TH
ON-SALE THIS THURS 11AM JAKARTA TIME ⏳
2ND PHASE ARTIST ANNOUNCEMENT COMING SOON pic.twitter.com/GsuwAGC3tx

— 88rising (@88rising) November 26, 2019

Melalui akun Twitter-nya, @88rising, memberikan teaser kalau ada kejutan yang akan diumumkan pada (26/11) dan pengumuman itupun muncul.
Sesuai dengan dugaan, 88rising mengumumkan Head in the Clouds Indonesia yang akan digelar pada 7 Maret 2020 di JIExpo Kemayoran Jakarta, Indonesia.
Beberapa musisi akan memeriahkan festival ini antara lain Rich Brian, Joji, Niki, Higher Brothers, dan August 08. Tidak cuma segitu aja kok line-up Heads in the Clouds Indonesia, tapi masih ada lagi yang akan diumumkan pada fase kedua.
Untuk pembelian tiket sendiri, sudah bisa kamu beli di hitcindonesia.com jam 11 siang Kamis (28/11).
Artikel Terkait
Review Film Knives Out
By: ali adam malik